Worried you're on the wrong career path? Mentoring could help you find your dream job.
Christine had just finished her summer internship between junior and senior year when she had a realization: she was on the wrong career path.
"I realized what I was doing wasn't really the fit for me. So I went back to the drawing board to figure out what I wanted to do."
Christine began researching ad agencies she'd like to work at and was intrigued by one in particular, Omelet. She applied for an internship.
Coming from a business school background where there had been a "very, very, very big emphasis on networking," Christine knew she should talk to people who had industry experience. So she turned to Harvard-Westlake Works.
Harvard-Westlake Works is a mentoring platform provided by Christine's alma mater (and powered by PeopleGrove) where alumni can connect for mentoring and to share career advice.
It was there that Christine found Anna, a fellow Harvard-Westlake alumna who worked at the very company Christine was interested in.
"I think having that personal connection, even if it is a few steps removed, is better than no connection at all. Even though I didn't know Anna before I found out about Omelet, I was able to find her on HW Works."
Anna reiterated this, saying "I'm always excited to get the chance to work with people who went to Harvard-Westlake, because one thing about Harvard-Westlake is that we love each other, even if we didn't go to school at the same time. It's a very tight-knit community with a lot of inherent trust and respect built into it."
Interested in learning more about the company, Christine reached out and requested a meeting with Anna via the platform. Anna, who had signed up for the platform a few months before, was delighted to hear from her.
For Anna, the community aspect of the platform — combined with the fact that everyone on it was an alum/na or student at Harvard-Westlake — made putting herself out there as a mentor feel comfortable.
"It's kind of a pre-vetted pool of connections. Plus it's just a really cool way for people who would otherwise maybe not be able to connect."
From informational interview to internship
Christine had originally asked for just an informational interview, but Anna was impressed with her preparation and proactive attitude during their first meeting.
"Christine is an incredible person. She came into our initial 30-minute phone call with a list of questions and she was proactive about wanting to learn and further understand this industry."
Plus, Christine's search for the right career field resonated with Anna, since she too had once done a drastic career change before finding her dream career in advertising.
"I actually come from an architecture background and did a full 180 after a few years. During that time, I really relied on advice and mentorship as a way of figuring out what I wanted to do next."
Anna and Christine talked about what Christine was looking for on a professional level and Anna told Christine about her role and career experience. They also covered personal topics, such as the pressures of finding that first job after college.
During their call, Anna was able to get a sense of who Christine was — something that she feels would not have happened over email.
"Getting on a phone call or video call is really important — just hearing someone's voice and the way they talk helps you get to know them."
About a week after their initial meeting, Christine found herself interviewing for an internship at Omelet, the company where Anna works.
Having spoken to Christine on the HW Works platform, Anna already had high expectations of her.
"I expected Christine to be on point and very professional. I knew she'd could come in and just kill it and be amazing and blow everyone here away — and that of course happened!"
Christine got the internship, and Anna's confidence in her turned out to be well-placed.
"The first week Christine was working at Omelet, I had people coming up to me saying 'Oh my god, she's so amazing!'"
Two months later…
Two months later and with a full-time offer under her belt, Christine still feels able to turn to Anna for advice.
"Anna was so helpful when I got here and she still is! I know I could have the dumbest question in the world and she'd still answer. Having that comfort level — and also just having that person who you know you can rely on — is really helpful."
For her part, Anna feels Christine has become a colleague as well as a mentee. As Christine got more comfortable in her role, their mentorship morphed into a more informal relationship.
"We've gotten to the point where Christine is a member of the team here and I'm here to help in any way that's possible. Whether that means we have formal meetings on the calendar or informal walk-bys and communication about anything, it's become very comfortable and easy and I think that's a mark of success."
Christine also enjoys the informality and comfortable communication styles they have evolved. And while they continue to meet and Anna continues to make herself available as a resource for Christine, they have gotten to know each other better during their time as colleagues.
"It's become more about knowing who the person is rather than just what they can teach you while you're here. Anna has taught me so much, but I also know her as a person now rather than just as my mentor."
But Anna thinks the learning went both ways. Watching Christine embrace her new role reminded Anna how much she loved her own job.
"You can learn so much from the mentee. Having the opportunity to help guide someone reminds you of all the things you love about your own job that you might be taking for granted. Christine brings so much joy to work, so she's reminded me to bring the joy to all moments and not let things start to feel complacent."
At the end of the day, though, Anna says mentoring is about giving back.
"Life is hard, careers are hard, and getting to guide someone a little bit is really rewarding. It's a nice pause from that grind of daily work."
What can you take away from this? How can you make successful mentoring connections?
We asked Christine and Anna to share what they'd learned from this mentorship, and what advice they'd have for newbie mentees.
Here's what they said…
#1) Show genuine curiosity.
Christine's curiosity and well-prepared questions ultimately helped her land a job! So it's not surprising that showing curiosity was her first recommendation.
"I reached out to Anna to hear about what she's doing at her company, and Anna so helpfully walked me through what she does and what my role could be at the company. I ended up interviewing and got the internship … and then I just got my full-time offer last week!"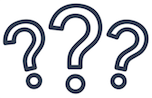 #2) Be persistent and polite.
Christine's number one piece of advice is to reach out — and then keep reaching out, even if not everyone responds. She says:
"You never know — maybe they'll be as nice as Anna and take you under their wing and kinda help you out, or maybe they won't respond at all, but either way, that effort of reaching out is an important step."
"Especially when you're coming out of school, it's nice to learn that people are actually willing to help. Sometimes you get a response, sometimes you don't, and sometimes you get someone like Anna who walks you through everything you need to know.
"Just remember that those people are out there, that there are people who will help you along the way so long as you're willing to ask."
#3) You miss 100% of the shots you don't take!
Anna had a similar recommendation: never hesitate to use your network, but always be honest and respectful when you're doing so.
"Anytime you can try to leverage a connection, even if it's not a direct one, do it! You have to not be afraid to ask for what you want. Just be open, be yourself, be really honest, and just give the respect you'd give to anyone in any relationship whether it be personal or professional."